These are our top picks for using coconut oil as a moisturizer, body scrub or dietary supplement when caring for your child's keratosis pilaris, eczema or dry, sensitive skin
We share affiliate links only to products we use and love.
Moisturizing Coconut Oils & Solids
Coconut Oil Scrubs
Coconut Oil Supplements
Products from Amazon.com
‹
›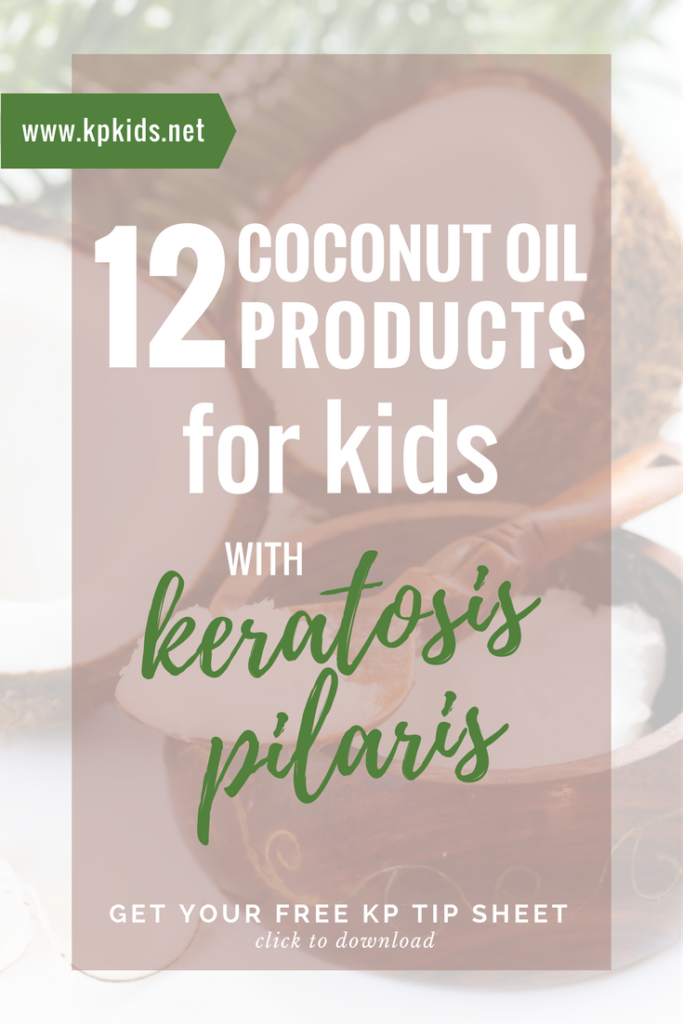 ---
DISCLAIMER: Content on this site is for reference purposes only and is not a substitute for advice from a licensed health-care professional. Always read labels and directions before using any product. Consult your doctor or dermatologist for specific advice about keratosis pilaris, eczema, rosacea, sensitive skin, chicken skin, dry bumpy skin or acne in teens, tweens, kids, children, toddlers, babies and infants. DISCLOSURE: This post contains affiliate or referral links to products we use, love and recommend.